---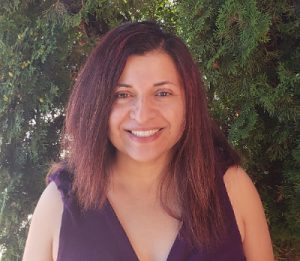 I am an LCSW in the State of Oregon, and an LMSW in the State of Texas. I have a Masters degree in Social Work from the University of Texas at San Antonio as well as a Bachelor of Arts degree in English from the University of Texas at San Antonio. While in graduate school, I worked in eligibility services as an assistant manager with a state agency. A large component of my work entailed training new staff and developing strategies that worked for new staff members.
Upon graduation, I transitioned to working in a homeless shelter. I worked with diverse populations and received training in motivational interviewing, solution focused therapy, cognitive behavioral therapy, dialectical behavioral therapy, as well as mindfulness. The populations that I worked with came from various backgrounds and each had unique needs. I worked with people who struggled with persistent mental illness, substance use, people who were fleeing domestic violence situations, as well as people who had recently encountered a job loss or the loss of a loved one.
I eventually transitioned to hospice work, largely, due to the fact that I had lost my mother to cancer a year prior to graduation in 2012, and wished to assist people in working through the grieving process. I have also worked for home health agencies and worked with individuals that struggled with chronic health issues.
Other work experience includes providing Life Coaching services as well as couples work. Because a central component of my graduate program was in providing culturally competent services, much of my work has involved working with diverse populations. Part of this work involves continually assessing our work together.
I need to know what is working for you in our meeting together and what is not, so I will routinely check in with you at the end of each session. Therapy is a collaborative process, and each individual is unique.
---